Unlock Success with Advisory Boards: Navigating Growth in the Start-up and Scale-up World
In the fast-paced realm of start-ups and scale-ups, every decision is a turning point. How do you ensure your business stays on the right path amidst rapid growth and evolving challenges? That's where advisory boards come in – acting as your compass in the entrepreneurial ocean.
From 10 Minds to Strategic Unity
Remember those early days when meetings involved a room full of 10 enthusiastic minds? Advisors, founders, investors, and board members all brainstorming the best way forward. It was exciting, but as your company expands, so do the complexities. Who's in control? Where do responsibilities lie? It's easy for lines to blur.
Bringing Clarity through Education
Recognizing the need for clarity, I embarked on a journey of knowledge. I enrolled in a comprehensive educational program to truly understand the intricacies of advisory boards. As the founder of a SaaS start-up, I knew that comprehending the forces at play was crucial for sustainable growth.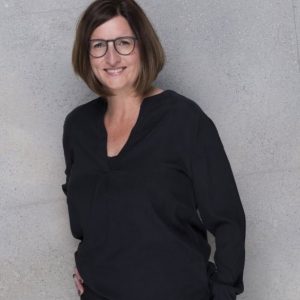 Advisory Boards: Your Guiding Light
Think of advisory boards as your guiding light – leading you through uncharted waters with wisdom and strategic insight. For start-ups and scale-ups, their importance cannot be overstated. They provide expertise to navigate complex decisions, perspective to overcome hurdles, and a network to open doors.
Scaling with Strategic Vision
As your SaaS venture flourishes, every move counts. This is where education from the educational program comes into play. Armed with a deep understanding of governance, responsibilities, and strategic decision-making, you're empowered to make informed choices that fuel growth.
Harmonizing Experience and Freshness
One key lesson I've gained from both lively brainstorming sessions in the past and the insights of my education is that blending experience with fresh perspectives is a winning formula. By fusing the wisdom of seasoned advisors with the innovation of the next generation, your advisory board becomes a dynamic force that propels your business ahead.
Plotting a Path to Prosperity
Advisory boards aren't just important for start-ups and scale-ups – they're your hidden advantage. With a strong grasp of governance and strategy, you're prepared to tackle challenges and seize every opportunity. As your SaaS venture evolves, you can confidently navigate the ever-changing landscape, knowing you have a team of seasoned navigators by your side.
Cheers to Advisory Boards, Growth, and Embracing the Journey
Let's raise a toast to advisory boards, to growth, and to embracing the journey. With the right guidance, your start-up or scale-up journey can be a story of achievement, innovation, and remarkable success.
Ready to Steer Your Success? Contact Us Today!
Discover how advisory boards can steer your business to new heights. Contact us now to explore how our expertise can be your compass to success.
Contact Us and embark on a journey towards triumph, innovation, and soaring achievement.